Glitter-Set Metallic 10 sparkling Colours
Come and join the new glitter-world of JOLLY!
The  glitter-set consists of 5 fibre tipped pens and 5 coloured pencils in glittering colours.
Create special metallic effects on your drawings!
The Set contains crayons in these bright colours:
gold/silver | metallic reddish gold/metallic green | metallic violet/metallic blue
JOLLY-tip: Use black paper!
Sparkling children's eyes with beautiful drawings – made with coloured pencils from JOLLY!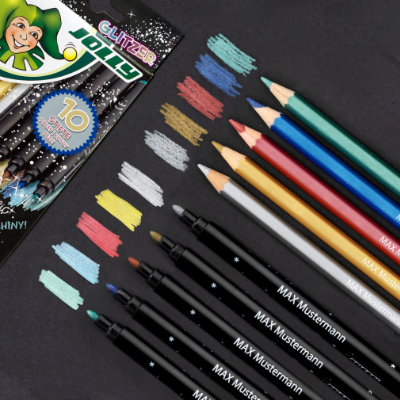 You want your name printed on your glitter pens?
Available here! 
---