Booster Starter Set
Booster Starter Set – everything you need for a clean refill of fibre pens. Booster XL is the super-robust fibre-tip pen with an extra-thick tip! The extremely durable marker is perfect for small artists. Due to its particular construction, the tip is not retractable into the pen. The thick marker minimises the effects of hand strain.

easy refill
the tip cannot be pushed into the pen
rich colours
washable ink
big drawing fun!
safety cap
Jolly Booster XL fibre-tip pens in 14 different colours are the big markers for little artists!
The Starter Set
Quickly refill your Booster XL fibre-tip pens by using the Bubblepool ink station and Booster Bubble ink.
The set contains 115 parts and is ideal for groups of children in kindergarten or at school!

84 fibre-tip pens (6 pcs. per colour, 14 colours)
1 Bubblepool ink station for an easy refill
20 spare tips for longlasting usagew
10 spare caps
The set contains six markers in these brilliant colours: 

2 light yellow
4 orange
6 cherry red
8 cyclamen
9 pink
11 violet
12 light blue
14 dark blue
15 light green
18 dark green
21 medium brown
24 black
Easy refill with Booster ink! More info see here.
Easy Refill: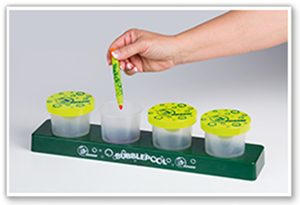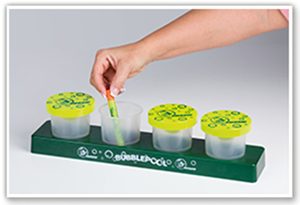 ---